Orthodontic Treatment, Guildford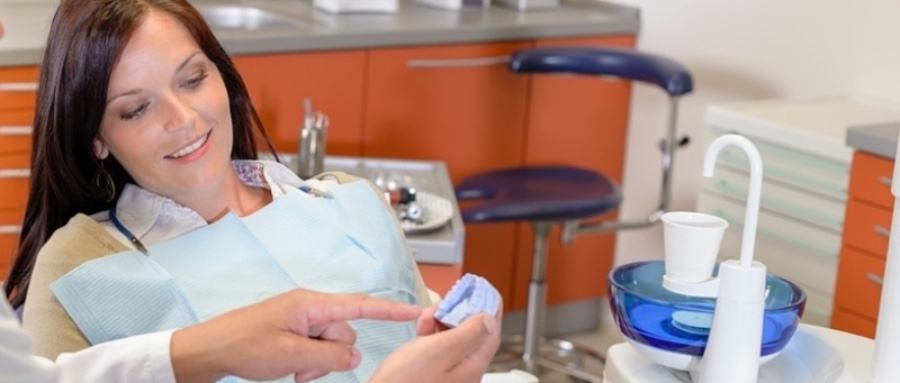 ---
Teeth Straightening by our Specialist Orthodontist
Orthodontic problems, such as crooked and twisted teeth, gaps between the teeth or poor alignment and crowding are common, especially in adults as well as in adolescents . Irregular teeth can affect the function of your mouth as well as the appearance of your smile.
If you are disgruntled with your smile due to crooked teeth, it may have implications on your self-esteem and your confidence.
Specialist Orthodontic Treatment, Guildford
Our Specialist Orthodontists Dr Nadia Hikmat is highly trained and is an expert in straightening your teeth. Nadia can improve your smile aesthetics and as a result will boost your self-confidence.
Dr Nadia Hikmat is dedicated to providing a Specialist Orthodontic service in Guildford to all ages with varying dental complexities offering a wide variety of Ortho services. Her clinical interests include interceptive treatments and functional appliances in children and aesthetic treatment options for adult patients.
Ethical and caring approach
Nadia believes in treating patients in an ethical and caring manner, and providing the very best orthodontic treatment that suits your purse and your exact needs. Nadia prides herself on being a gentle orthodontist. Her enthusiasm, skill and charisma are ideal for creating a supportive nurturing environment for all patients and their family members
A choice of Orthodontic appliances to suit your needs and your budget
Merrow Park dental practice, is delighted to offer patients a full and varied range of teeth straightening treatments, from removable appliances to invisible braces. Thanks to modern technology our orthodontist , can treatment plan, and create beautiful straight smiles in a short period of time, without any pain or stress, to help you look and be at your best.
Standard orthodontic appliances available
Removable appliances
Functional appliances,
Fixed metal and tooth-coloured ceramic appliances
Invisible orthodontic appliances available
Damon braces
Invisalign
Incognito lingual braces.
Adult Orthodontics
Adult orthodontics is becoming more popular due an increased awareness of the importance of a straight and white smile and the introduction of aesthetic and hidden braces, so know one can see your braces.
Great technological advances of today has made possible the availability of more concealed and invisible treatment options. You don't have to recieve metal braces like before. Less visible options are the Invisalign clear aligners, Ceramic braces which blend in with the colour of the teeth or even Lingual braces which are fitted on back of teeth, just ask Nadia about the choices which are available.
---
Price Guide for Orthodontic Treatment
Fee guide
Consultation £80
Panoral radiograph £40
Study models £50
Invisalign Clincheck treatment plan only £350

Children's Private Fees
Removable brace from £800
Thumb sucking habit breaker from £900
Metal fixed brace from £1500
Clear fixed braces from £1800
Invisalign from £1600
Incognito from £4000
Adult Private Fees
Metal fixed brace from £1700
Clear fixed braces from £2000
Invisalign from £1600
Incognito from £4000

Retainer Prices
Removable retainer (each) £150
Bonded retainer £200
Repair of bonded retainer (if repairable) £50